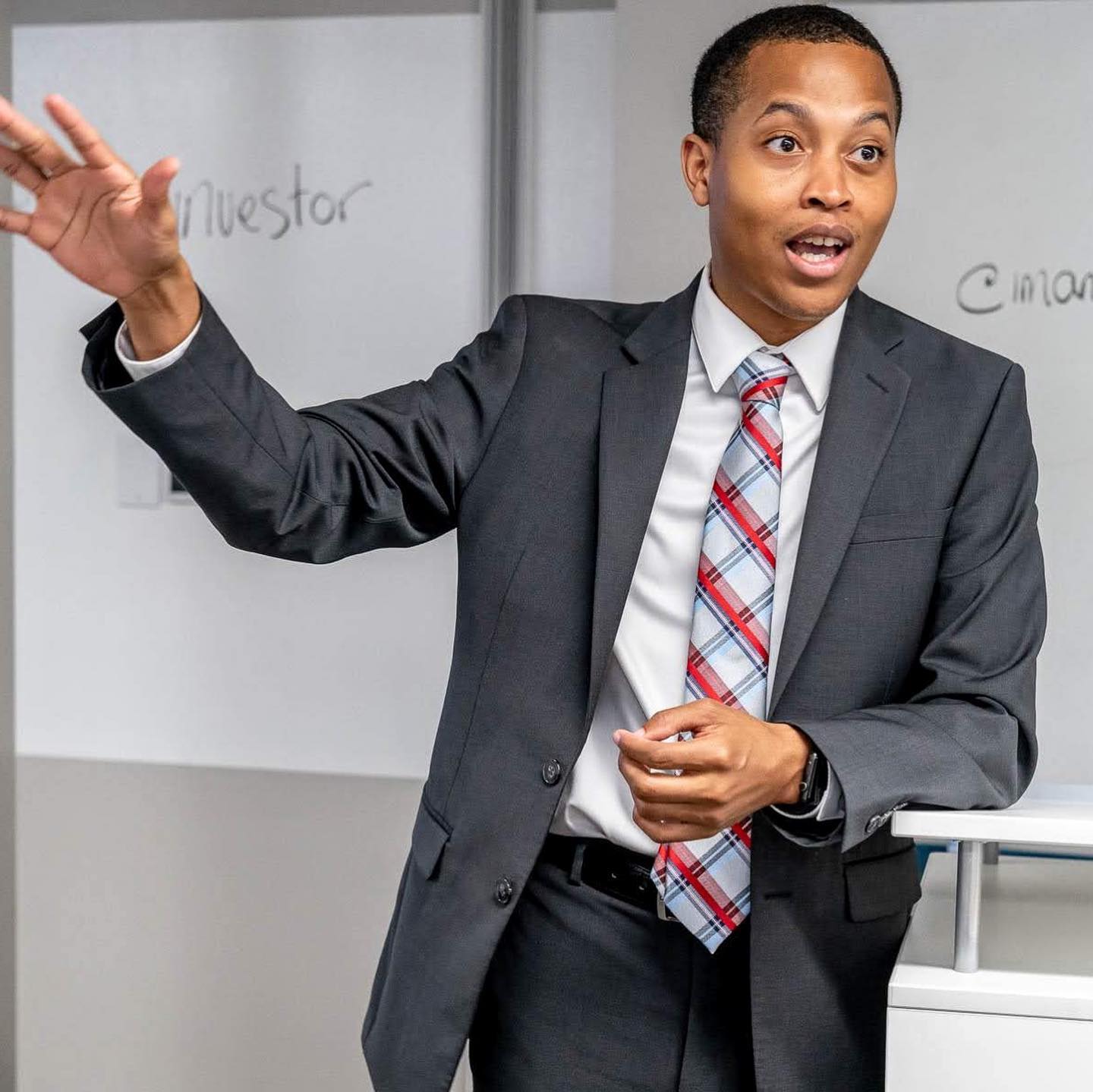 Happy Investing Neighbors!
Hey neighbors, my name is Andre Albritton, and I want to teach you how to be an independent and intelligent investor. This community focuses on long-term investing and trend investing, and we do this by understanding the market, different types of strategies, and staying up to date on the market.
I offer four days of intensive investing sessions to give you the tools and resources to be a better investor. As an instructor, my dream is to help as many people as possible through this community. I want everyone to win with their money. Come and join us!
Winter Semester Classes
Monday 2/28/2022 @ 7:30 EST
Tuesday 3/1/2022 @ 7:30 EST
Wednesday 3/2/2022 @ 7:30 EST
 Frequently Asked Questions
What if I can't make the dates?
For individual who aren't able to make certain dates please keep in mind that replays are provided. But no make up dates are provided so double check your schedule.
When is the next semester?
The next semester will be in the spring of 2022 with a 20 student limit.
Do I receive stock recommendations?
No official stock recommendation picks will be provided. However, the instructor (Andre) will talk about multiple stocks, ETFs, index funds and REITs that can be used for potential investments.
How long do I have access to the course?
After enrolling, you have unlimited access to this course for as long as you like - across any and all devices you own. Minimum of 365 days is provided.
Who is this course best for?
This course is tailored to anyone ready to put in the time and work to start investing their hard-earned money. Even if you are coming in brand new to investing, this course is perfect for beginners and intermediate investors.